Who we are
A transformation is taking place in how we care for people in our state and Bronx Partners for Healthy Communities (BPHC) is proud to be leading the way.
Through funding by the NYS Medicaid transformation demonstration, DSRIP, we lead one of 25 Performing Provider Systems (PPSs) across the state that is redefining the way health care is delivered to community members.
Our PPS – Bronx Partners for Healthy Communities – is a partnership of 230 Bronx organizations working to ensure that patients have access to quality, coordinated care that focuses on their medical, behavioral health and social needs and addresses our borough's health disparities.
Our network
230 organizations,1,200 sites, 7,650 doctors
SBH Health System (lead hospital)
Montefiore Medical Center
Federally qualified health centers
Behavioral health agencies
Nursing homes
Hospices
Independent practice associations
Home care agencies
Pharmacies
Community-based organizations
Housing providers
What we are doing
Transforming primary care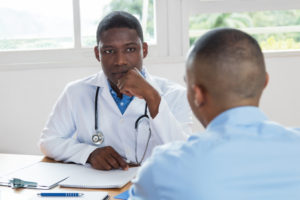 95% of our practices have national recognition as Patient-Centered Medical Homes
Have technology to communicate and share patient medical information
Behavioral health specialists and care coordinators on-site
Patients screened for social service needs
Patients screened for depression and anxiety — 300,000 to date
Improving mental health and substance use screenings
13 Bronx behavioral health agencies implemented universal screening for depression and substance use and tobacco dependence
2,500 patients screened to date
Strengthening our healthcare workforce
422 Care Coordinators trained and working in primary care offices
National certification for Medical Office Assistants
240 Home Health Aides/Supervisors at [6] home care organizations trained to report on early warning signs in patients
Community Pharmacy pilots improve asthma medication adherence for patients
Asthma Delivery Health Workers (new role) deliver controller medications and teach patients proper medication use
Addressing patients' social needs
Patients screened in the Emergency Room and primary care offices for food insecurity, housing instability, financial needs and benefits eligibility
Patients connected to our network of 45 community-based organizations that can help them
Creating healthier homes for asthma patients
1,850 in-home visits
94 community health workers trained to assess homes for asthma triggers, advocate for tenants and connect them to needed social services.
Improved conditions of 35 buildings for 1,500 asthma patients and reduced Emergency Room admissions
Leading borough-wide disease prevention and education
Diabetes Self-Management Program delivered to 1,000 patients by trained Peer Leaders at 49 organizations
New drop-in blood pressure clinics at 96 sites
Coaching in 20 Bronx High Schools helps teachers recognize signs of substance use or mental health issues and connect students to professional support
Community-based organization staff educate 9,500 patients, to date, on accessing health insurance and navigating the health care system
Piloting innovations in health care
Telepsychiatry with domestic violence and HIV-affected shelter residents
Telemedicine with nursing homes and home care reduces need for re-hospitalization.
Medication reminder apps with 6,000 patients
E-Consults reduce need for specialist visits
Intensive Care Coordination for homeless patients with serious mental illness reduced hospital visits by 47%
What our partners are saying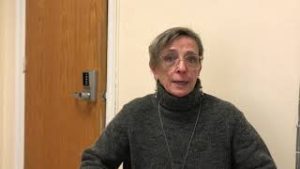 Margaret Meehan, Program Director, Bronx Works, Emergency Department Housing Program
"Now we can bring organizations together to connect people who have fallen through the cracks to the services that might really benefit them."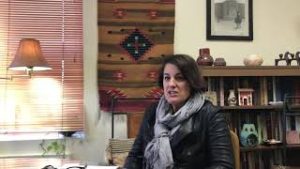 Donna Friedman, Executive Director,Mosaic Mental Health
"BPHC helped us to build a system that we knew we needed in a way that we never could have done on our own."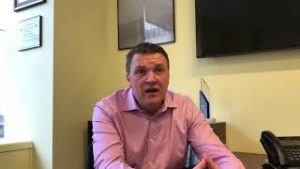 Mark Graham, Vice President, Program Services, Coordinated Behavioral Care
"We now have a program that has proven results that has really transformed the support that people are receiving."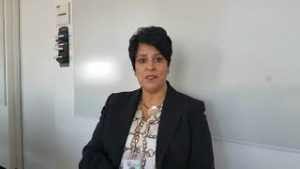 Maribel Espinell-Quintero. Clinical Manager, Cooperative Home Care Associates
"The home care workers feel like their observations and involvement are of value to the team."
Dr. Jeffrey Lazar, Director, Emergency Medicine, SBH Health System
"Through our work with BPHC, doctors know that we have ability to address more than the chief complaint that brought them to the Emergency Department. We look at the patient more holistically and consider the underlying issues that leave them at risk of not getting better."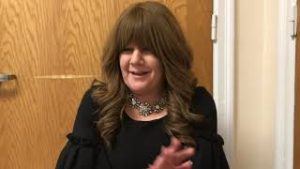 Cipora Moskowitz, Director, Value-Based Programs and Partner Engagement, Centers Health Care
"The real success wasn't just in the numbers, but in the real partnerships that were developed."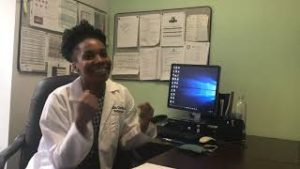 Dr. Anika Clarke, Pediatric Attending Physician, SBH Health System 
"We empowered physicians to screen for food insecurity and taught them about the community resources available to help patients."