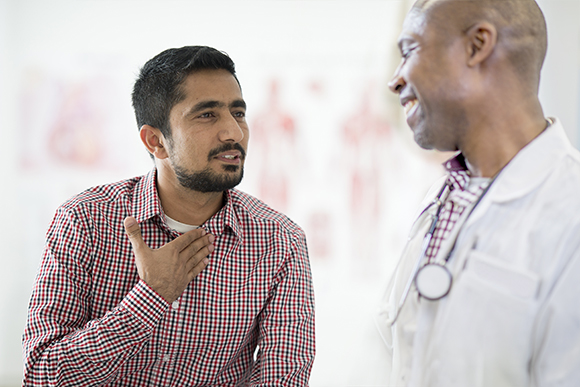 The Right Care at the Right Time
When you or a loved one is suffering, it can be hard to decide what steps to take. Accidents and illness happen, sometimes at night and on weekends, so it's important to be prepared and know your options for medical care.
Primary Care Physicians are responsible for routine and preventive care. During non-office hours, your doctor will have an answering service that can help. Many practices have extended office hours and accept urgent walk-ins. Have your doctor's name and telephone number handy.
Urgent Care Centers can help if your doctor is not available but you need treatment that doesn't require a visit to the Emergency Room. The Urgent Care Center can make a diagnosis, prescribe medication and, if necessary send you to the ER. Know the location of your nearest clinic.
Hospital Emergency Rooms are for complex and sometimes life-and-death medical situations. The Emergency Room can be chaotic and stressful. It is not recommended for routine care or minor illnesses or injuries.
911: If the symptoms are serious and you cannot wait, call 900 for a medical rescue.
Get to Know Your Primary Care Physician
A doctor who knows you, including your medical history, medications, family history and personal situation is in the best position to provide you with the care you need.
Your doctor can give you regular check-ups and screenings to help detect and treat conditions early and help control chronic diseases, including diabetes and asthma. Early detection and treatment are key.
Most insurances, including Medicaid, cover the cost of an annual check-up with your doctor.