Innovation, patient-centered care and consumer choice recently converged at Coordinated Behavioral Care's (CBC's) "iChoose" event that invited providers and community members to learn about and select the mobile-based, behavioral health technology that best meets their needs. CBC will deploy the selected app to Bronx behavioral health consumers over the next six months.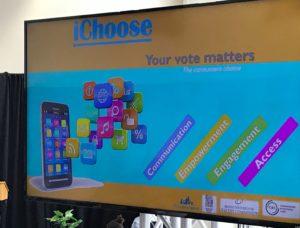 CBC, in coordination with The Jewish Board and Samaritan Daytop Village, held the iChoose event at Hostos Community College. BPHC funded the initiative through its Value-Based Payment (VBP) Innovation initiative. More than 90 people, many of whom consume behavioral health services, attended.
"Our goal is to use technology to increase engagement and treatment adherence for people who use behavioral health services," said Dr. Jorge Petit, CBC President and CEO. "Consumer input has been critical to this Innovation project from the start."
CBC began the initiative by exploring behavioral health consumers' needs from mobile technology through consumer and provider surveys as well as focus groups with clients of outpatient mental health and substance use disorder programs in the Bronx.
Needs that emerged included having a platform that provides a peer and provider support system, focuses on patient self-regulation and continuity of care, and is accessible 24/7.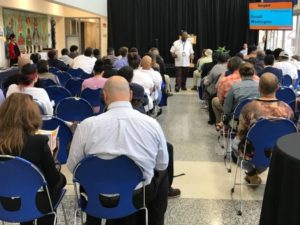 Prior to the iChoose event, a workgroup of representatives from the three coordinating organizations reviewed over 40 technology platforms and narrowed the pool to seven vendors who were invited to present their mobile technologies and pitch them directly to the consumers.
Four semi-finalists were chosen to present and demonstrate their mobile healthcare apps to consumers at iChoose. Consumers were asked to vote on their preferred technology.
The mobile technology app with the most votes was awarded the opportunity to work with CBC to deploy their app while CBC looks at replicability and scalability.
The winning app was Litesprite, an innovative video game that uses Cognitive Behavioral Therapy-based strategies and meditation to help people manage chronic health conditions. The technology also allows providers to monitor consumers remotely, administer assessments, and access quality measures related reporting.
"We look forward to implementing this consumer-selected technology and maximizing its potential to help consumers connect with support, engage in self-care and take control of their health," said Dr. Petit.
For more information, contact Elise Kohl-Grant at EGrant@cbcare.org.