An Essential Step to Quality Care

Patients benefit when doctors have their complete medical history. As a member of the RHIO, your organization's providers can access patients' electronic health records from other healthcare professionals. Remember to obtain consent so that your patients can receive quality, coordinated care.
RHIO Patient Consent Training Tools
BPHC developed these training tools for staff members responsible for collecting RHIO patient consent. These materials focus on the benefits of and process for obtaining consent to access patients' medical information from the RHIO, including:
General information about the RHIO and how health information exchanges work
Review of consent forms and consent choices
Tips and talking point for engaging patients in giving consent
Click on the graphics or links below to view or download the training materials: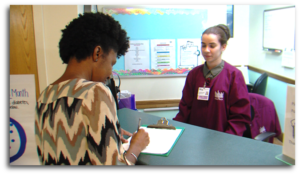 RHIO Patient Consent Training Video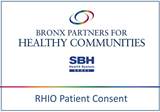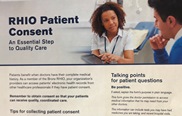 Tip Sheet
(English/Spanish)
For questions about these training materials, contact Luci de Haan.